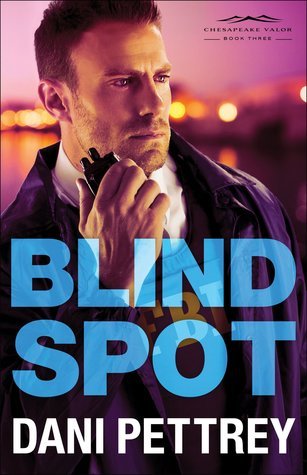 FBI Agent Declan Grey knows a terrorist attack is coming, but it isn't until he is temporarily partnered with crisis counselor Tanner Shaw that he finally gains a solid lead. Tanner and Declan have butted heads since first being introduced, but now working in close proximity, the tension is producing sparks. With the clock running down to figure out the terrorists' plans, and someone out to kill them both, will they ever get the chance to act on their feelings?
My earlier speculation that this series would be best read all together is proven correct--I'm really wishing July 2018 was a lot closer right now. It's not a true cliffhanger, but let's just say the next book can't come soon enough! The books all tie in together a lot more than most series in the genre, so I highly recommend reading them in order.
At first I wasn't too sure what to think of two entirely unrelated cases going on at once in the story, but given how much we've already invested in the characters in the series, I decided it's a good call. Griff and Finley, Parker and Avery, and now the upcoming Luke and Kate are all as equally important to the series as Declan and Tanner, though in this book Declan and Tanner take the forefront, as the others each do in their respective books. It's more like a tv show this way, with the main couple having the more important of the two investigations, and the supporting cast following their own, with each occasionally getting help from the other. It means we can keep tabs on all the characters who have come to mean so much in the series. The terrorist plot makes the other investigation seem--not trite, but of significantly less importance. Yet on the other hand, I felt that that investigation is much more personal to the group than a potential terrorist attack.
I was pleasantly surprised with Tanner in this book; my impression of her from the earlier books was that she is a crusader for whom the cause is more important than common sense. However, she proved a lot more sensible in this book, not to mention competent. She still has a big heart for helping refugees and the downtrodden, but she doesn't let it consume her at the expense of friendships, love, or survival. She and Declan really do make a good couple, with a lot more in common than I first thought (including their faith).
I enjoyed the non-stop action of this book, and I can't wait for the next!
Thank you Bethany House for a free book. I was not required to write a positive review, and all opinions are my own.
Chesapeake Valor
1.
Cold Shot
2.
Still Life
3.
Blind Spot
4.
Dead Drift
(July 2018)