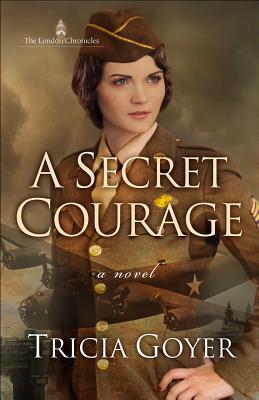 Emma Hanson, a photograph interpreter working for British intelligence, is doing her part to end the war as quickly as possible so that no more boys get killed, like her brother the year before. A seemingly chance encounter with an engaging stranger at a London bookstore, though, proves to be a distraction for the otherwise work-obsessed WAC. Will Fleming's job--running a spy ring and flushing out other spies--leaves little room for personal entanglements, but Emma catches his eye, and she is the in he needs to infiltrate her place of employment. But will the secrets they hold for their country be too much for a relationship?
I loved learning about the intelligence work that went into the war. I had no idea that the Allies sent planes over Germany purely to photograph the land, while a host of intelligencers were sitting back home interpreting each bit of camouflage and shadow that the photos revealed. I can't imagine how difficult it would be not to let things slip--not even to coworkers! If I were in Emma's shoes, I'm not sure if I could stand the pressure, especially when falling in love with someone who has no part in the work. I enjoyed watching Emma's spiritual growth; we all need God's work in our lives--even pretty put-together people like Emma.
Figuring out exactly what Will's role is was a little confusing. Would he be a triple agent? He has a cover as a British artist as he runs a German spy ring that he set up as a British agent for the purpose of controlling the information that gets sent to Germany. A British spy pretending to be a German spy pretending to be an innocent Brit. It's a smart way to control the flow of information, not to mention being able to keep tabs on the German spies in place. Better the enemy you know than the one you don't! But it is a concept that's a little hard to wrap one's head around.
As much as I didn't like it, I also appreciated the consequences of Emma's choices. However, I feel like the story ended a little prematurely--not that things weren't basically resolved, but it felt very abrupt. I wouldn't have minded an epilogue or something just to know that things for sure turn out all right--there's still another year of war to survive, after all. However, it was an enjoyable story.
Thank you Harvest House and NetGalley for providing a free e-book to review. All opinions are my own.