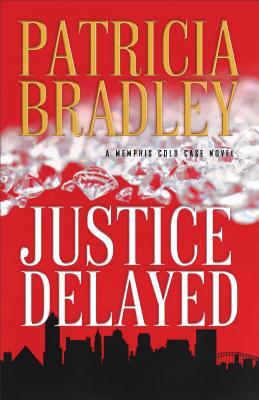 Nearly twenty years after Andi Hollister's sister was murdered, a woman comes forward, claiming the man condemned to be executed in a week's time is innocent. However, before she can provide proof, her body is found in an apparent suicide. Unsure now if the real murderer is behind bars, Andi, an investigative reporter, decides to get to the bottom of it, and Detective Will Kincaid, cousin to the condemned man, has a personal stake in seeing justice served to the real murderer. But can they find definitive proof in time?
I enjoyed the fairly unique suspense plot, with the race to save a condemned man. The suspense is much stronger than the mystery, which offers plenty clues if you keep track. And it was fun to imagine flight attendants clad in 90's fashions smuggling diamonds over international borders.
Andi is a fairly typical suspense heroine--the tough non-law-enforcement girl who jumps into danger at the drop of a hat and insists she never needs help. Which she does, in so many areas of her life. But I really liked her best friend Treece, who has a good head on her shoulders, and Maggie, who I would enjoy getting to know better in future books. I do like the struggle Andi goes through as she has to decide if the man she's hated for years for killing her sister is really guilty, or if she's wasted these years hating an innocent man.
I got a little confused several times with getting names mixed up--like roommates Lacey and Laura, and all the J and D names--Jimmy, Jared, JD, David, Delaney, and Donovan. Once I started noticing all the J's, they stuck out all the more, thus one will also find Jillian, James, Jace, Josie, [A] Jerome, and [Larry] Johnson, as well as a Gerald (same sound as a J, anyway), but they're less prominent. It did make the mysterious JD harder to peg, but I'm not convinced having quite SO many similar names was the best choice, even for red herrings.
Not everything was completely wrapped up, particularly regarding Andi's health. This is only the first of the series, so I'm assuming some of those things will be touched on in later books, although the author has tended to switch up main characters, so I guess we'll see. There's a lot of potentially future main characters introduced, so it will be interesting to see who next gets their story told.
Memphis Cold Cases
1.
Justice Delayed