Sion Morgan lives for his forays into the wilderness, surveying the frontier for its eventual settlement. In the midst of the backcountry, he and his team stumble on a frontier inn, run by a woman and her two grown children. When the Tuckers fled Virginia with the Boones back in 1773, tragedy dogged their heels, and even four years later, Tempe Tucker still struggles with her loss. With hostilities between the whites and Indians on the rise, Sion needs a guide, and everyone points him to the aloof daughter of the Inn. In requesting her help, will he get more than he bargained for?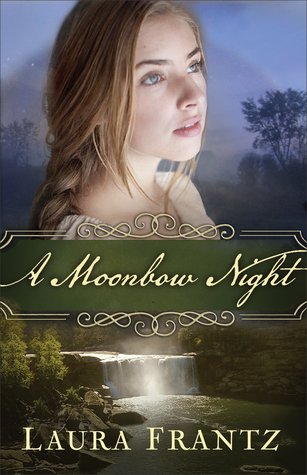 This book hearkens back to the author's debut novel
The Frontiersman's Daughter
, with its in-depth look at the Kentucky frontier. I loved how the author tied in little-known history about Daniel Boone and his son, while taking full advantage of Kentucky's natural wonders, like the Cumberland Falls and even Mammoth Cave. It feels like we're right there with them surveying their way across the Appalachians. Given that this takes place in a time with a lot hostilities between the encroaching settlers and the Shawnee and Cherokee, it's no surprise that the Indians are portrayed generally as a threat to the surveying party. However, the author treats them fairly--not dehumanizing them, but acknowledging their right to the lands that the whites are stealing.
I wish we could have seen more of Tempe's family, particularly near the end. More about her parents' relationship would have been wonderful, as well as more about Russell and Paige--given how much time we spend with them at the beginning, a more detailed account of their continued growth and change later one would have been nice. It just ended up feeling a little short--like not quite enough pages, or maybe a little too much time spent dwelling on the past, when we could have had a little more of the present.
I didn't love it like I did
The Frontiersman's Daughter
, but it was an excellent book nonetheless, and I would happily read it again.
I received a free ebook from the publisher via NetGalley. No review, positive or otherwise, was required--all opinions are my own.
Other recommended novels about the Kentucky frontier by Laura Frantz:
The Frontiersman's Daughter
Courting Morrow Little
The Colonel's Lady