Lots of releases for March 2017!
Historical:
Long Time Gone
by Mary Connealy (Bethany House); Cimarron Legacy, book 2
The Boden family fights to keep their ranch after a decades-old secret comes to light.
A Stolen Heart
by Amanda Cabot (Revell); Cimarron Creek, book 1
When a Yankee woman heads south to meet her fiance in Texas, she discovers not only intense prejudice, but also that her fiance has disappeared--and left behind a pregnant wife.
To the Farthest Shores
by Elizabeth Camden (Bethany House)
After leaving his fiancee six years earlier, a naval officer returns needing her help--but he can't tell her anything about where he'd gone, lest it endanger the mission he is still carrying out.
The Illusionist's Apprentice
by Kristy Cambron (Thomas Nelson)
Teaming up with the FBI, an eccentric illusionist works to prove the innocence of a charlatan mystic who has been accused of murder.
When Tides Turn
by Sarah Sundin (Revell); Waves of Freedom, book 3
When a WAVE discovers a possible spy ring on shore, she turns to a friend's brother, a Navy lieutenant, for help.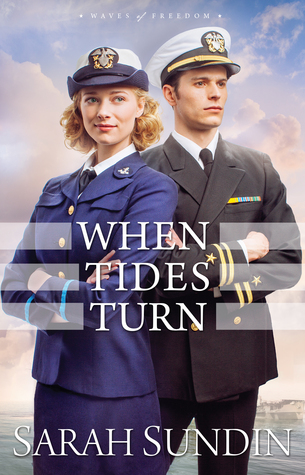 Contemporary Mystery:
Murder is No Accident
by Ann H Gabhart (Revell); Hidden Springs Mysteries, book 3
At first glance, a dead body in an abandoned Victorian mansion looks like the result of an accident, but clues are pointing in another direction.