Exciting releases in Christian Fiction coming out this July:
Historical:
To Capture Her Heart
by Rebecca DeMarino (Revell) - Colonial; Southold Chronicles, book 2
A native woman is rescued from a rival tribe by a handsome Dutchman, but she finds her heart torn between him and a close English friend.
"
A Lady of Esteem
" by Kristi Ann Hunter (Bethany House) - Regency; Hawthorne House, book 0.5
In the free e-novella introduction to the Hawthorne House series, a young woman, after growing up only in the company of friendly servants, is thrust into the harsh reality of society.
Lady Maybe
by Julie Klassen (Berkley) - Regency
After a woman's carriage is swept over a cliff, she is washed up on shore with a strong case of amnesia. As she slowly recovers, her memories do too, but what will she do when she remembers just who she is?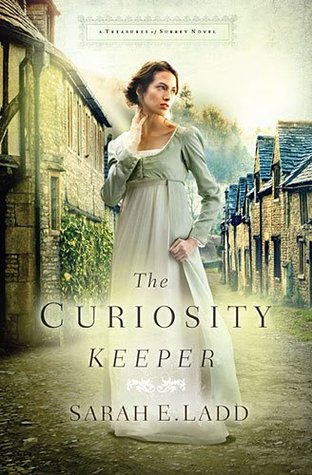 The Curiosity Keeper
by Sarah E. Ladd (Thomas Nelson) - Regency; Treasures of Surrey, book 1
A missing jewel leads a reluctant heir to a village curiosity shop and the shop girl who may hold the key to finding it.
Among the Fair Magnolias: Four Southern Love Stories
novella collection by Tamera Alexander, Shelley Gray, Dorothy Love, and Elizabeth Musser (Thomas Nelson) - Civil War/Reconstruction
These four southern Civil War-era loves stories include a novella spin-off of Tamera Alexander's latest Belle Meade Plantation novel.
A Bride At Last
by Melissa Jagears (Bethany House) - Late 1800's; Unexpected Brides, book 3
A wounded man, abandoned years ago by his mail-order bride, discovers that his wife has died and has left a son. Since another man claims to be the boy's father, he enlists the help of his son's teacher to prove his paternity.
In Good Company
by Jen Turano (Bethany House) - late 1800's; A Class of Their Own, book 2
A widower's last resort at finding a governess for his children, who have run off all previous governesses, is to hire the one woman that everyone else fires. Can the impossible governess make headway with his impossible children?
Irish Meadows
by Susan Anne Mason (Bethany House) -early 1900's; Courage to Dream, book 1
An Irish immigrant puts pressure on his two daughters to marry well and save their horse farm, but both girls have a different dream for their futures.
Contemporary Suspense:
Gone Without a Trace
by Patricia Bradley (Revell); Logan Point, book 3
When a private investigator contacts a homicide detective about a missing persons case in her jurisdiction, the case proves eerily similar to her cousin's disappearance two years before.