Ever get the feeling you've seen that cover before?
I noticed a curious phenomenon of late: covers I recognize from Christian books are popping up on different books. Most are not quite the same, with a slightly altered image, or a different pose. Some are on other Christian books, but plenty are in the secular market.
Part of this, I imagine, is because of the plethora of inexpensive stock photos available online - much cheaper than hiring a model and paying for a photo shoot. But the downside, of course, is that someone else might also buy your cover . . .
These two are both from Bethany House. Besides being different poses, they have been altered sufficiently that it isn't too obvious they're from the same photo shoot. I did hear about this one being a financial choice - that to save money for Karen Witemeyer's $2 e-book "
Love on the Mend
," they used an old stock photo from their personal collection. Admirably thrifty of them to keep prices down for us. Again, these two covers ended up different enough that I'm not sure if I'd have noticed on my own or not, even though I own both of them.
But how about:
Stones for Bread
from Thomas Nelson (2014),
Mothering From Scratch
from Bethany House (nonfiction, 2015). I don't pay much attention to nonfiction, but the heart cut out of bread dough caught my eye. Several times, in fact, but I always seemed to remember the title wrong. And then I realized there were two, not just one, books coming out within a couple months with the same image. I find it interesting that two of the arguably biggest Christian publishing companies both chose to use it.
The Butterfly and the Violin
from Thomas Nelson (2014) and
Hope at Dawn
from Forever (self-published 2014) - slightly different pose, but same model, roses, and shirt. I was confused for the longest time about these two, thinking they were the same book. They came out at the same time, both Christian historical fiction, and one is about WWII and the other WWI - a similar enough theme that I thought I was remembering wrong. But I wasn't. There were actually two different books!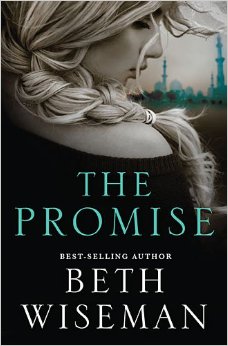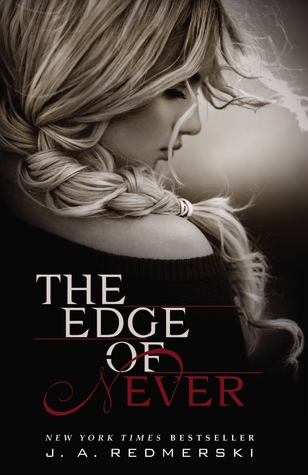 The Promise
from Thomas Nelson (2014),
The Edge of Never
from Createspace (self-published, 2012), and
Claiming Mariah
from Tyndale House (2014). I think the first version of
The Promise
is the final version, but I do remember seeing advertisements with the second image, which is why
The Edge of Never
caught me off-guard during a Goodreads giveaway - it definitely was not the same book as
The Promise
, but it looked so similar that I was deceived for a time. And then there's
Claiming Mariah
from another noted Christian publisher, but it is much warmer and brighter, with a different feel to the cover.
From the Start
from Bethany House (2015),
Where Trains Collide
from Seasons of a Story (self-published 2015) - different poses, but definitely the same couple. Can't mistake that massive, oatmeal scarf. Bethany House had put out their spring line-up late last summer, so I recognized the couple immediately when I saw a cover reveal for
Where Trains Collide
.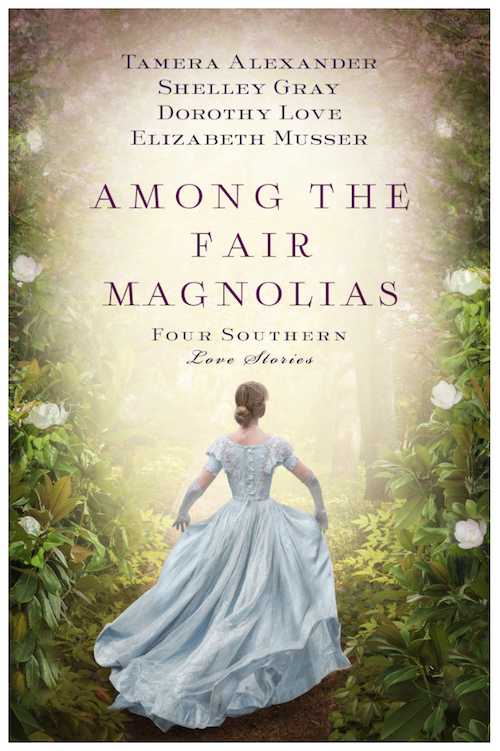 Among the Fair Magnolias
from Thomas Nelson (2015), and
A Lady of Good Family
from Penguin (2015) - slightly different pose and color, but absolutely the same dress and hair. The detail work on that bodice clinches it.
Together with You
from Bethany House (2015),
Seattle Postmark
from Snug Harbor Press (2014), and
Forever, Yellow Bird
(self-published 2014) - some books I saw on Goodreads. No mistaking that pose!
Pearl in the Sand from River North (Moody) (2010), Redeeming Liberty from Micah House Media (2010), and Run to Me from Random House (2013) - again, saw them on Goodreads. The model has such a striking face, I couldn't miss it, even with different coloring.
Bethany House (2014), Tate Publishing (2014), Atlas Productions (2012). Her hair has been mussed a bit and given some wave for the Bethany House book, but there is no mistaking that model's flawless face. Again, I wouldn't have known of these, but
Beauty of the Heart
turned up on Christianbook.com when I was searching for something else, while
Autumn Manor
was on a Goodreads giveaway. That familiar model immediately caught my eye. Actually, I think I've seen 5 different books with her on the cover (same pose).
What other cover duplicates have you seen?